Your 10 Step Career and Life Plan for 2024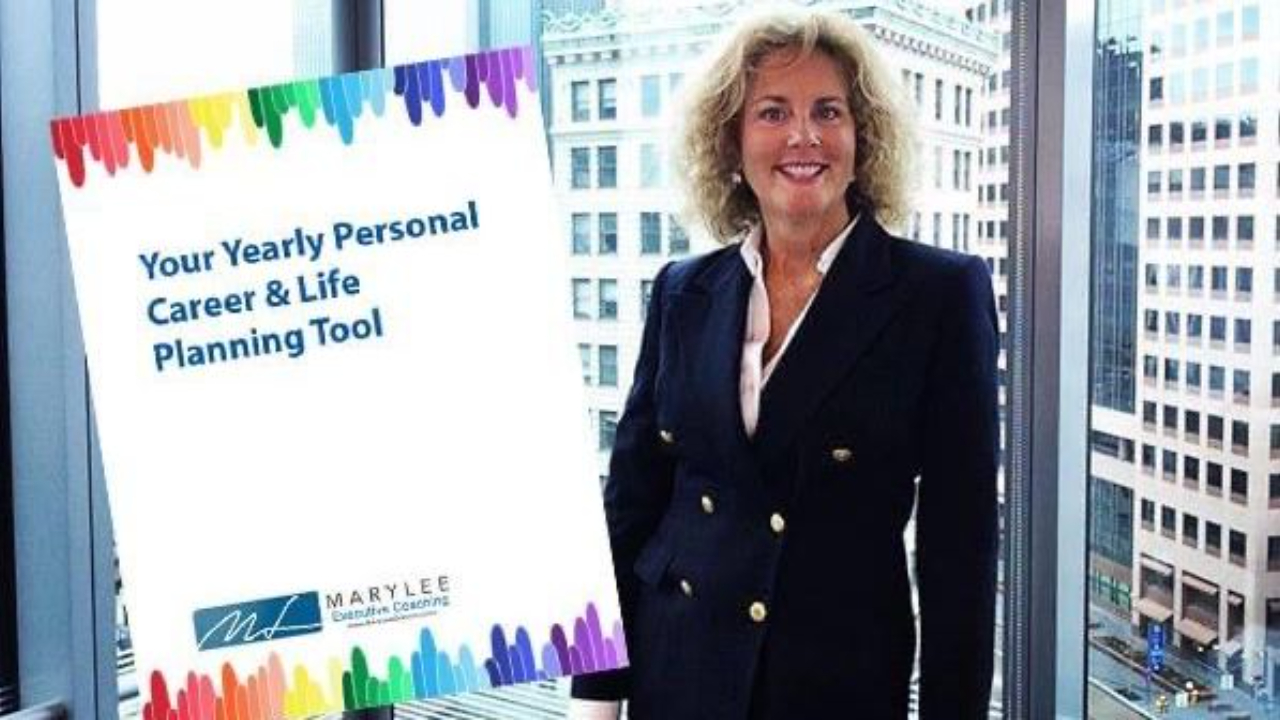 After two decades as a CEO in various roles there are definitely distinct lessons I've learned over time from the challenges and successes I have experienced. I share these at this time of year because I know you may be thinking about the New Year. When we put thought into our actions we end up with results. When we let the year carry us without intention, we often end up disappointed.
Here are '10 Lessons from the Corner Office' and a link to a FREE tool to help you plan your career with intention in 2024.
When we focus on what we have to give instead of what there is to get we realize our value.
When we are curious and compassionate, we become servant leaders instead of command and control dictators.
There is power in having your boss's back. Find a way to do that or go somewhere you can. Don't stay and poison yourself, your persona, and the culture.
Good people leave organizations because of bad managers who don't position them to learn and advance. Mediocre people leave organizations for $1 more an hour, free lunch and a pool table in the break room.
'A' people hire 'A' people, ask for their insight and get out of their way. 'B' people hire 'C' people and micromanage them.
Emotional leaders hardly ever advance. Learn to manage the thoughts and feelings that infuse doubt. Practice a good poker face.
Narcissistic leaders thrive on keeping their teams in chaos and fear so that nobody notices their ineptness. Stay off their radar screen by making sure they know you have their back, giving them all the glory and presenting your work with confidence so they can trust it.
When we can look ourselves in the eye and not expect to be perfect, we give ourselves room to be human and walk in the shoes of others. When we try on a lot of different shoes, we become grateful that they are not all the same size.
Executive presence is the ability to observe yourself from a third-party perspective and admire what you see.
There is power in silence. Never underestimate the value of a pause… for yourself and for effect.
If this resonates with you as you think about your career, life or retirement plan for 2024 and you want to have more fulfillment, presence and planning resources here's a link to my FREE Career and Life Planning Tool.
Success is freedom. Not more hours.
-------
SPECIAL PODCAST: How to Deal with the Disappointments. Life is full of disappointments and great moments. When we identify with the disappointments we can tend to take these on as our identity. In this episode, Mary Lee is interviewed by Sara Troy of the Self-Discovery Wisdom Podcast. She shares how to stop identifying with what has happened to us and allow our authentic voice to emerge.
Listen to Mary Lee's 'The Still Space Podcast' wherever you listen to podcasts or at these links: Mary Lee's website Apple Spotify
If you are feeling age discrimination when your company should be putting your expertise to good use, this link to the strategies I share with my clients might help >>> 10 Tips When You Fear Age Bias
IYour coach,
Mary Lee
P.S. Take the Career Survey. Do it for yourself. You have nothing to lose. It's time.
P.S.S. Feel free to forward this email to someone who could benefit from it. We are all walking down the same road in life looking for a hand to hold. Sometimes we must be the hand that reaches out. www.MaryLeeGannon.com
Mary Lee Gannon, ACC, CAE is an executive coach and 19-year corporate CEO who helps leaders have more effective careers, happier lives and better relationships. Request my survey and get my personal review of your situation.
Stay connected with news and updates!
Join our mailing list to receive the latest news and updates from our team.
Don't worry, your information will not be shared.
Subscribe